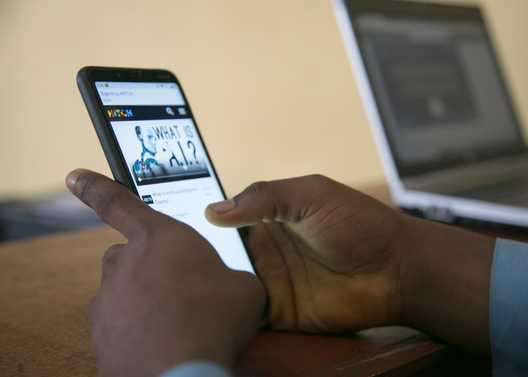 HITCH is a revolutionary e-learning tool designed specifically for Nigeria, offering a full Primary 1 through SSS3 catalog of video resources for education continuity of students and teachers.
We're working with the Lagos State Ministry of Education and the largest publisher in Nigeria, Learn Africa Plc (formerly Longman Nigeria) to deliver HITCH video-enhanced eBooks across Learn Africa's Pre-K to SS3 subject catalogue for up to 500,000 public school students and teachers.
These enhanced eBooks provide students with engaging multimedia content that further reinforces learning. Students also utilize this in a self-motivated style of learning to expand their understanding of topics of maximal interest to them, working in alignment with their natural motivations to learn as they progress through their studies.
As COVID-19 has clearly shown, to move Nigerian education forward, we need to be looking years ahead and moving education methods forward to prepare our students for success now; and equipping them with resources for lifelong learning.

Get the Learn Africa eReader!